CorporateTreasurer has reserved complimentary VIP Passes for Malaysian Association of Corporate Treasurers (MACT)'s members who are CFOs, treasurers, finance directors (or equivalent titles) to join Treasury Week 2021 on 22-26 November, 2021.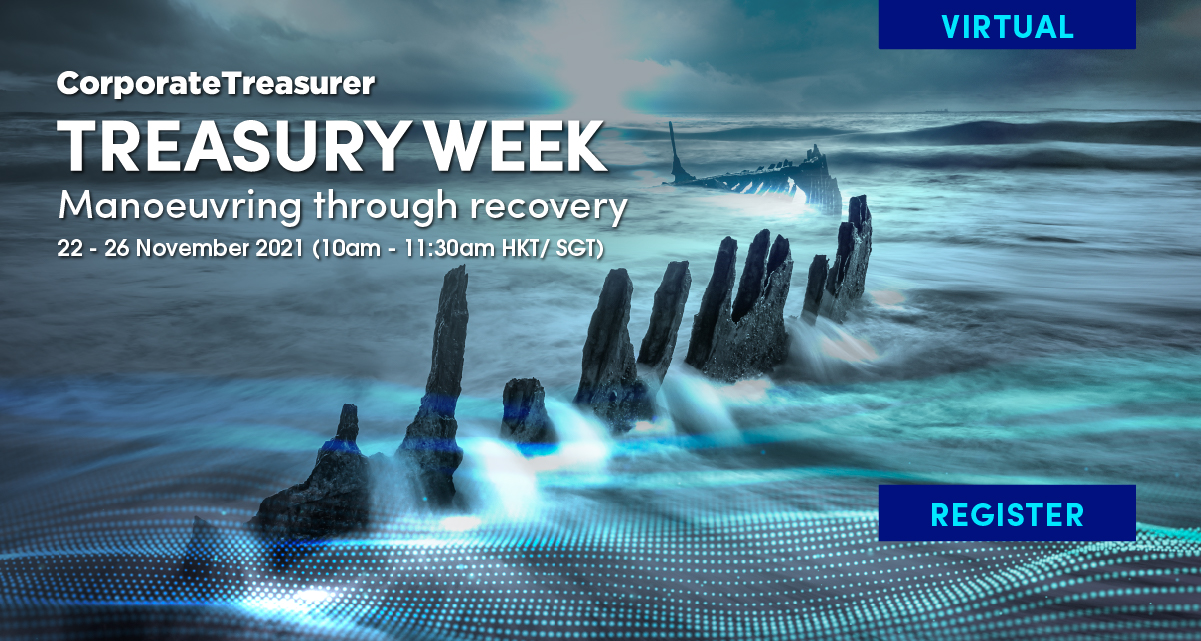 Register now to secure your complimentary VIP Pass. The virtual event gathers over 500 treasurers and CFOs from leading corporations in more than 25 countries.
Agenda:
Expect five mornings of insightful discussions, debates and dialogues from expert group treasurers and major solution providers on strategically examining risks, managing liquidity with all available tools, and interpreting market signals with precision.
22 November Strategies of prudence amid economic insecurity
23 November Centralising liquidity
24 November Treasury recapitalisation and restructuring
25 November Mitigating risks
26 November Drilling into treasury technologies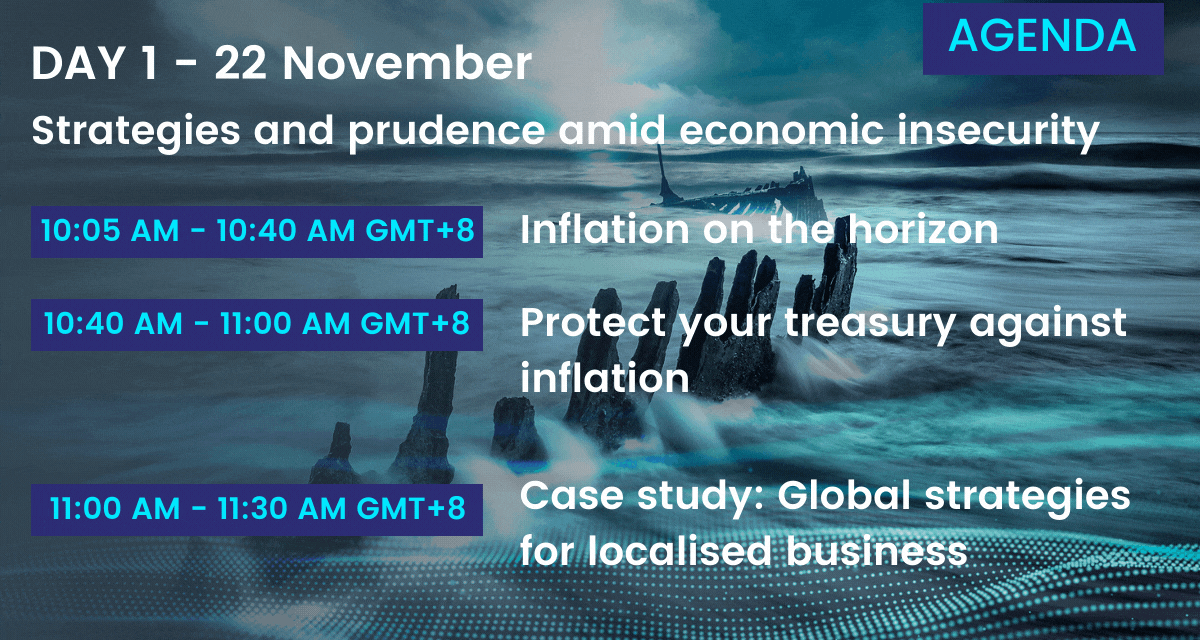 For content enquiries, please contact Zoe Auclair-Boissonnat at [email protected]
Supporting Organisation:

–––––––––––––––––––––––––––––––––––––––––––––––––––––––––––––––––––––––––––––––––––––––––––––––––––––––––––––––––
Dear MACT Members,
The Accounting & Finance Show Series, CFO & Treasury Summit is happening in a week, on 20 April 2021. Key topics to be covered in this one-day summit include Future Finance, Digital Treasury, Cash Management and more.
You may do so by registering at this link: https://secure.terrapinn.com/V5/guest/10388/a064G00001MQajGQAT/005D0000003vhP8
List of Events:
• CFO & Treasury Summit, 20 April 2021, Online
• Accounting & Finance Show Asia 2021, 21-22 September 2021, Singapore and Online
• Accounting & Finance Show Malaysia 2021, 12 October 2021, Online